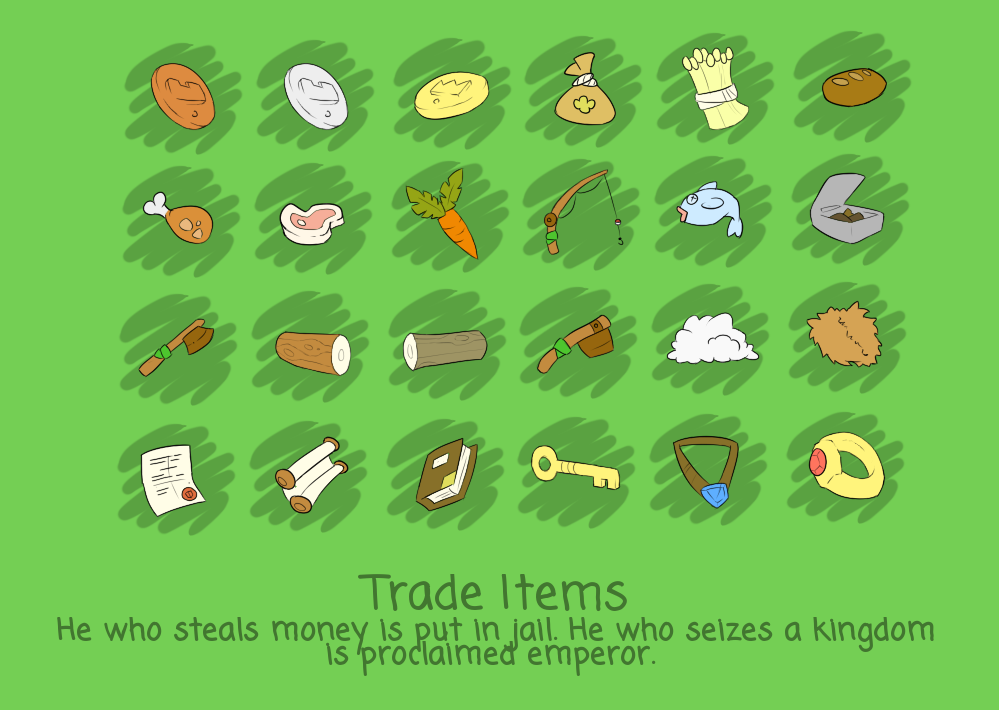 Joszs' Medieval Item Pack
Comments
Log in with itch.io to leave a comment.
Really lovely art style! :-) Is there some way I could get these in a higher resolution?
These are nice, thanks for making them available. What license are they covered under?
Thanks for the feedback! The item pack can be used on the condition that credits are provided.
Nice work. I would love to see some player and monster images. Maybe a treasure chest too.
Thanks! I added a treasure chest to the item pack. I will maybe make a seperate pack for player or monster drawings.
Thanks for the positive feedback! I am still available to draw additional items on request which fit the theme of the item pack.